It is critical for all businesses to Measure Return on Marketing Investment (ROMI).
Return on Investment is a common financial term, forming the backbone of successful businesses. On the other hand Return on Marketing Investment (ROMI), is quite often a problematic area for business leaders.
It's easy to see why... it can be difficult to track the relationship between spend and results when you've got marketing activity as your primary focus. Conversely, marketing data can sometimes be quite overwhelming!
Watch this no-nonsense webinar to hear from one of our UK marketing experts, Brian Hardie, as he shares his thoughts on ROMI.
This ROI series has been developed to assist business leaders in gaining MAXIMUM return on their marketing spend.
Investing 30 minutes of your time will give you:
The top 3 Marketing Metrics that every business should measure.
Practical examples to apply these measurements to your business.
Tips on optimising your Return on Marketing Investment.
A quick self-assessment tool to analyse your current marketing performance.
All registrants will receive a copy of the presentation and our latest ROI eBook.
Speaker: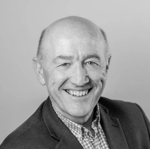 Brian is Regional Director with The Marketing Centre and leads the team across the Home Counties, UK. He has met hundreds of ambitious SME's over the last few years and is passionate about supporting business owners achieve amazing returns on their Marketing Investment. He offers extensive senior level B2B marketing experience across logistics, technology and outsourcing sectors.