About the Workshop:
Smart businesses know that they can't separate their approach to lead generation from their approach to brand building. You can't hope to generate leads and drive conversions indefinitely if you aren't also continuously planting seeds of awareness and building the credibility of your brand. Brand building and lead generation are inexorably linked – but they also involve subtly different objectives, which require slightly different approaches.
In this workshop we will show you what great looks like and walk you step by step through what you could be doing tomorrow in your business.
We tailor the workshop specifically to what your business needs, but in most instances we use our Marketing 360 Framework, spending more time on the areas applicable to your business, and less or no time on those not applicable or operating well. This gives a clear framework, specific direction and quantifiable results.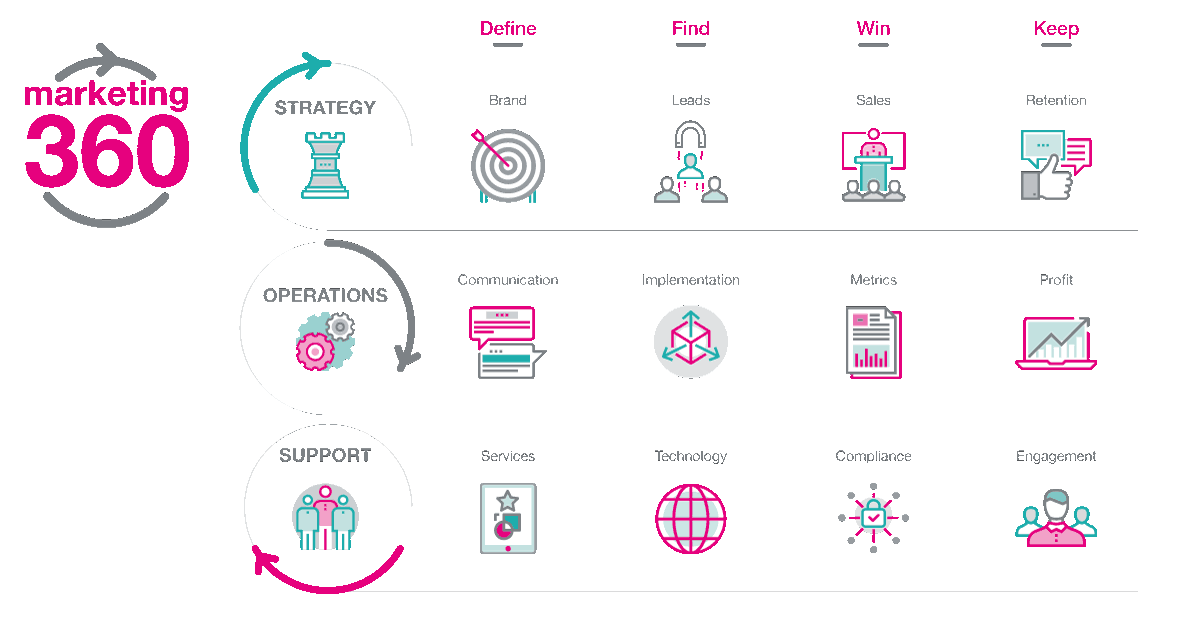 Our Marketing 360 Framework
The Marketing Centre approach does away with confusing elements, and instead we use a straightforward matrix in our workshops, called the Marketing 360. It results in the four essential areas of marketing within the business:

Defining your brand and positioning - knowing who your potential customers are and what your product/service can do for them.
Lead generation - identify ways to target customers based on their behaviours and habits.
Winning them over - Devise strategies to close sales and convert leads to customers.
Keep your customers - monitor customer churn and create retention activities to remedy it.
Attendees will leave the Workshop with
Inspiration
Energy
Fresh ideas that will kickstart business growth