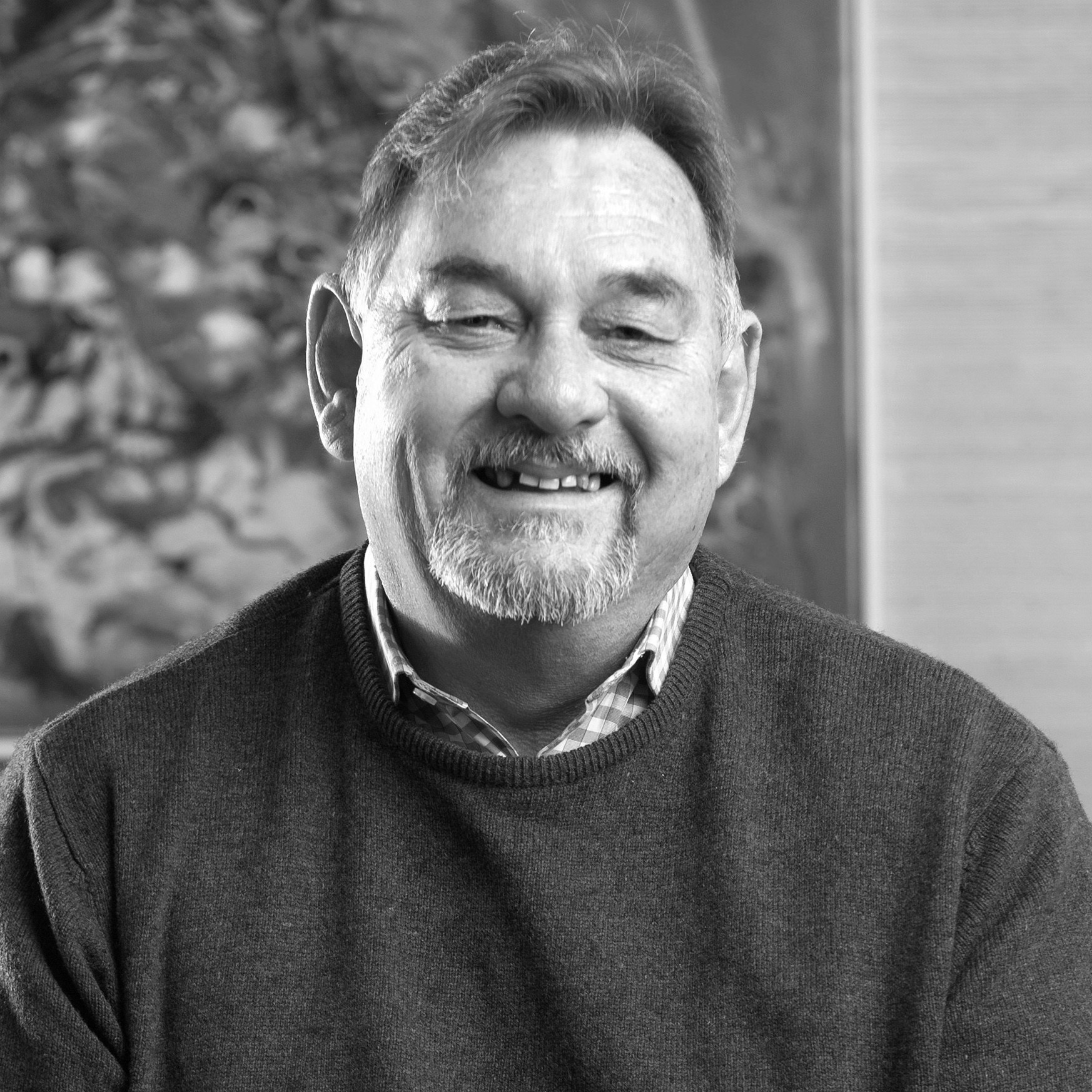 Big Biz Experience: Sasol Oil (Pty) Ltd Edcon Retailing Group
Small Biz Experience: Eazybranch Logistics (Pty) Ltd Uniplate (Pty) Ltd
Summary
Peter has decades of experience in both B2B and B2C market segments which include the manufacturing, retail, logistics, professional management services, property and technology industries.
He also has international experience [UK, USA, Germany and Africa] – working with clients across a variety of languages and cultures.
Peter is a skilled branding specialist, placing utmost importance on marketing activities that drive business development and contributing to bottom line performance. He has a passion for great marketing processes that make a meaningful contribution to business sustainability.
Strategy formation and implementation including financial forecasting and budgetary analysis and control
Strong commercial awareness across a number of industrial segments.
Passion
Key Areas of Expertise
Outcomes Driven Innovation - product development & market introduction
Change Management process, implementation & balanced scorecard development
Strategic Business Development – [blue sky thinking using Jobs to be done theory]
Segmentation analysis [developing the demand pull]
Online Marketing [Search engine optimisation SEO], [SEM,] [Social media marketing SMM]
Product & Brand Management [Channel Planning]
Strategic Planning & GAP Analysis Development [stall point reviews using game theory]
Communication Management [Advertising, PR, Promotions and Design]
Consumer Marketing [B2C]
Business-to-Business Marketing [B2B]
Business-to-Business Sales [Channel Development]
Financial Analysis of Marketing implementation [Measurement metrics & Analytics]
Marketing Research & Trend Analysis using NPS and CSAT
Sales Training [KAM] & Management Coaching [skills transfer]
Development of Enabling Technologies [CRM] Sage, Microsoft & SAP business one
Value Proposition Development [go to market strategies]
Marketing Audits
Sales & Marketing Software: [experience in the following applications]
SAP business one CRM
SAGE CRM
Com CRM
Microsoft Dynamics CRM
Honeybee – Sales Mobility Solutions
Experience
Marketing Executive for Austro Engineering: An R250m sales organisation [Part of the JSE listed Enx Group] Head of Business Unit, and Exco Member: Working as part of a technical (B2B) sales & marketing team involved in strategic planning, business re-engineering and implementation of the turn-around strategy. Manage EBITA margins on core product categories and business unit performance. Including ROI measurement [sales & marketing financial reporting "RONA" including demand planning]
Marketing Executive, Genesis Fitness: [A South Africa company owned by Blue IQ] Manufacturing & supplying fitness equipment to commercial organisations. Turnover R120m Key brands: Matrix, Johnson, Vision and Horizon. Key market segments: Hospitality; Commercial fitness centres; Medical; Government agencies; Professional sports.
Group Brand Development Executive: Just Letting Property Group [Franchise Network] Group Turnover R138m
Senior Marketing & Business Consultant: Taylor Consulting Group [Bristol UK] [B2B & B2C Markets] Turnover GBP 58m
Senior Marketing Team Leader: Sasol Oil [Retail Development Project Team] research project budget R87m
Managing Director, FCB Impact: [Advertising Agency part of the Lindsay Smithers Group] Agency Turnover R62m
Professional Achievements:
The Millennium Marketing Award (ASOM) [For contributing to the upliftment of marketing standards in South Africa 2000]
IMM Marketing Excellence Awards (Sasol ) [For the communication and brand strategy in regards to the Sasol sponsorship of SAFA U23 Olympic Football team] 2001
The ASOM Raptor Award (Sasol ) [For the sponsorship program of SAFA underwritten by Sasol] 2001
Case Study Work Published by Prof Malcolm McDonald in his Latest book – subject "Market-Driven Change" Book Title: Marketing Navigation. Published by Goodfellow Ltd, Oxford UK 2015
Judge of the Loeries awards 2000 [Marketer]
IPD appointed mentor and assessor for MASA, CMSA & MPSA professional designation program
Marketing Achievements and Outcomes:
Austro Engineering [JSE Listed Company]
Strategy implementation of new customer focused business plan which contributed to revenue growth. Sales up by 38%, improved margin contribution [EBITDA] and market share growth. [Sales revenue R200m]

MWT Engineering Warehouse Logistics
Re-development of sales strategy, growth achieved in lead generation and conversion ratios by 50% contributing significantly to bottom line performance. [Sales revenue R18m]

New Way Power Generation [Part of the Enx Group a JSE listed company]
Re-positioning of the brand within key market segments involving the development of the company's online strategy which contributed to the growth in brand equity, and share of voice within critical market sectors. [Implementation of BI tools] [Sales revenue R300m]

Ingenuit Technologies
Re-development of the company's strategic direction and the re-structuring of its brand/product portfolio for entry into specific market segments. [On- going process] [Sales revenue R15m]

Eazybranch Consolidated Logistics
Complete turnaround strategy, involving, sales, distribution, pricing, staff deployment, [KAM] and product offering, achieved revenue growth of over 40%, with significant EBITDA contribution. [Sales revenue R26m]

Middle & Partners Chartered Accountants
Brand positioning strategy involving key market segment and the company's online positioning.[Sales revenue R30m]
ASW Engineering
Sales activation strategy involving sales training, coaching, counselling and mentorship program. [Sales revenue R33m]

Cleaning Africa Services
Development of sales strategy resulting in improved customer retention, [up by 30%] lead generation and market penetration within specific market segments, new sale growth of 18%. [Sales revenue R30m]

Uniplate[part of the Falcon group]
Development of new product strategy [on-going process] [Sales revenue R200m] RMS Property: - Development of the online strategy. [Sales revenue R18m]

Bidvest Sprint Packaging
Development of new business development strategy within the retail sector, implementation of KAM program, On-going project [Sales revenue R300m]

Wits University Commercial Enterprise Development
Strategic development of short courses, research and technology transfer for commercial application. [Revenue R30m]
ZF Group
Strategic development of their GTM planning for OEM parts and technical services support unit for key international brands [Sales Revenue R200m]

RHAM Mining Equipment
Development of a market penetration strategy for this manufacturing group [Sales Revenue R220m]



Business insights by Peter Ivanoff
Welcome to the second article in our series on lead generation: Lead Gen in 10.
When you stop your marketing efforts... A bicycle clearly illustrates Newton's law of motion or inertia, the idea that an object in motion ...
People Like to be told stories, amazingly people spend more than half their waking time daydreaming! Fortunately or unfortunately our brains ...