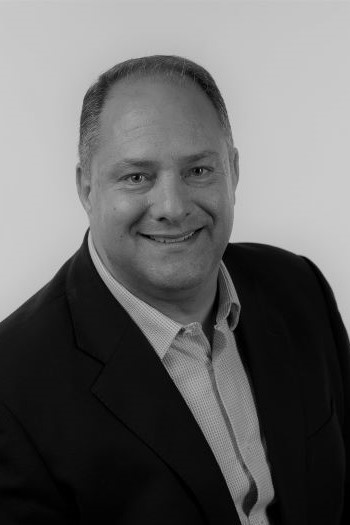 Big Biz Experience:
MTN SA, Acceleration Media, GloCell
Small Biz Experience:
The Preserve, Triple play
Summary
Tony holds strong experience in the innovation, digital and financial services space working with reputable blue chip corporations, and the conceptualization and execution of several landmark projects.

Tony's experience broadly covers the Telecommunications, Content and Music, Digital, New Media and Financial Services industries. Collectively Tony has amassed substantial experience within these spheres over the last 16 years.

Tony has held senior and executive positions within Telecoms and Digital Media companies and was instrumental in being part of the launches of many of the new technologies used today.

Tony's collective skill sets include:
Business analysis and strategy.
Performance management – specific business units or specific products and services.
Business analysis and business strategy.
Business unit optimization – Start up models – alternate revenue model considerations.
Technology identification and implementation.
Operational structuring and efficiencies.
Product development – concept phase to product build, associated support structures within technical support, billing, customer care and distribution.
Data Insights and Analytics – through Search, Social Media, Digital marketing spend and returns, Data mining.
Infrastructure management and support.
Cloud solutions in hosting and syndication of content.
International software / innovation ideas for local market adaption.
Product developmental strategies and implementation plans. (deploying one service across 17 Opco's for MTN Group).
Google Search related services and unique building of insights and analytics to support additional spend.
Digital strategy and digital marketing.
Mobile internet, application and services of products.
Social media marketing and social brand management.
Key Areas of Expertise
Marketing & Digital marketing
Sales management & Business development
Business strategy & Analysis
Performance management and facilitation
Innovation and Disruptive strategies
Product development & Technical support
Social media & online sentiment analysis
P.R and Company positioning
Mobile applications & Mobile development
Experience

1. The Preserve


Leading disruptive & innovative new ways in packaging financial services products and mainly around funeral plans offered in SA to which 45% of our citizens own one or more funeral plan policy.
A result there has been an awareness of how funeral plans ought to be structured and marketed with significantly higher margins.


2. Acceleration Media


With the fragmentation of the Media industry in S.A. along with Digital transformation required by customers, it was necessary to convert from an Agency to a Consultancy model.
Innovation, New product Development, securing new licensed software product and increasing business profitability were the four critical areas that required attention.
Successfully converted SA's first digital agency into a Hybrid consultancy model and introduced Social Media Sentiment analysis technology along with other international accredited Social Media marketing tools.
Rolled out an Exclusive distribution of Sales Force Marketing Cloud technology in S.A. on a B2B model.



3. MTN SA


I owned the Digital Strategy at MTN SA and managed the agency responsible for a consumer facing and enterprise self service portal expanding from online to sponsorship to the retail environments.
Successful implementation on the new Service Delivery Platform ahead of FIFA 2010 WC and responsible for all negotiations and implementation of major Record Labels as well as other international and local mobile content providers.
Over and above the FIFA 2010 WC event, I was involved in the Mobile Advertising, Social Media and other strategic project launches.
End to end ownership and management in context changes in technological advancements, Strategic input, Operational planning, Customer satisfaction and retention, Product development and management and Budget management.


4. Triple play


Launch of a new Wireless Application Service Provider and Content Delivery Platform distributing premium music on behalf of the major record labels, Universal Music, Sony Music, Gallo Warner Africa and EMI.
Development of Royalty Administration systems for the distribution of music and mobile content services.
Successfully launched the youth brand for Nashua Mobile called "Fuelled".


5. Glocell


Glocell Wireless Application Service Provider (WASP) was the first ever B2B premium music partner in S.A.
Mobile content offering expanded over Gaming and other mobile content offerings.
Led and launched the first ever "bottle cap unique coding" campaign and successfully integrated with Robbie Williams and Madonna international Tours.As a result, many other blue chip organizations, media partners, broadcasters and Radio stations were able to offer premium music downloads as a value add to their businesses. These were the early adoption days of Mobile marketing and working with handset manufacturers and content providers to drive functionality forward in enriching offerings and embedding services.
Business insights by Tony Sousa
In our 'Mad Men' view of marketing, this is where the fun, 'fluffy' side of business happens. The crazy creative ideas, the ad campaigns ...
We've all done it. The New Year hits and we're filled with resolve to exercise more; eat better; spend more time with family, and – of ...
The period immediately after you come on board as a new Marketing Director is so critical. This is when you need to establish your authority, ...